We care deeply about being a better neighbor for our community and our ecosystem.
The Green Roof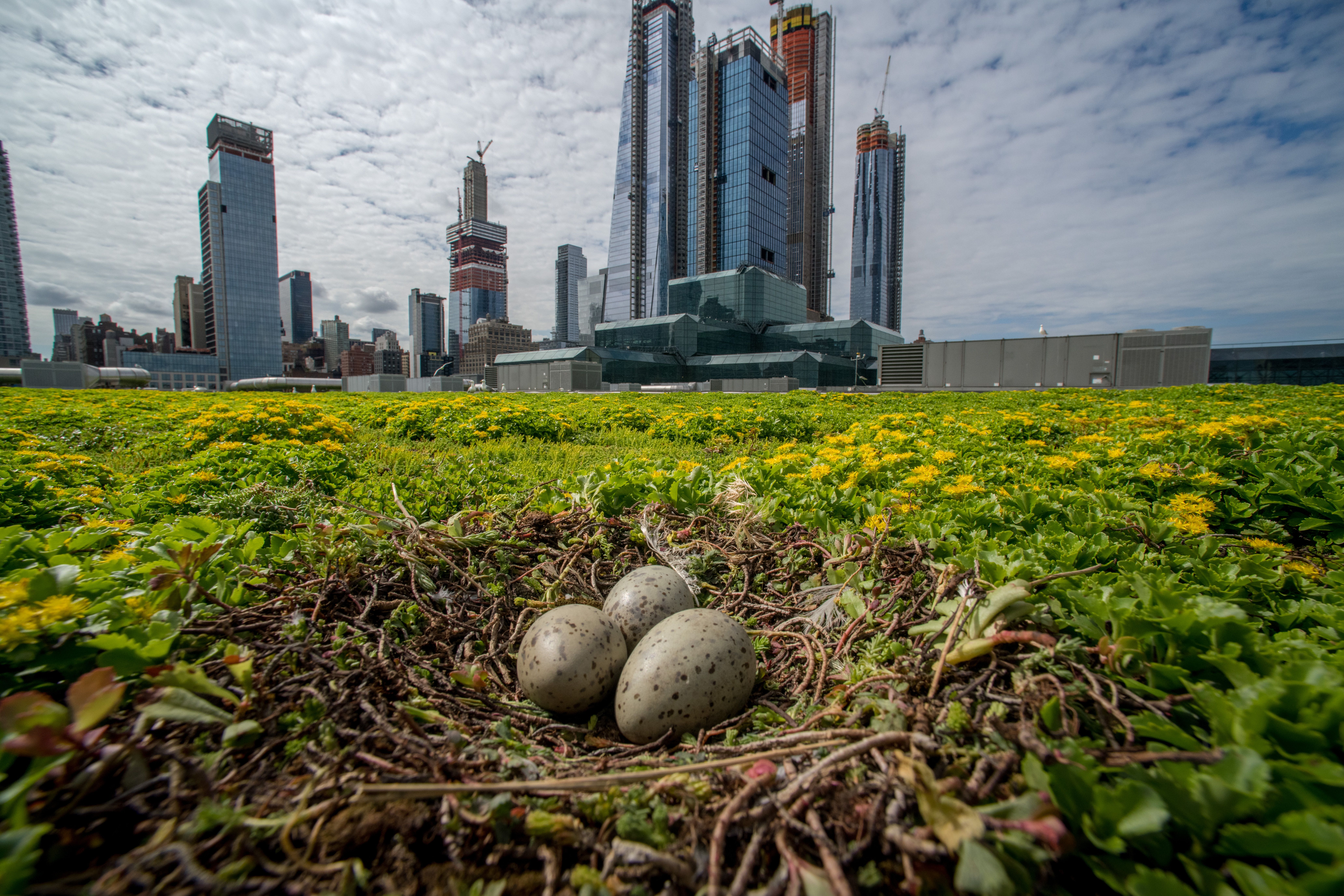 Our 6.75-acre green roof, one of the largest in the United States, is a wildlife sanctuary for dozens of local and migratory bird species, several bat species and thousands of insects. We engage in ongoing biodiversity research with NYC Audubon to study the many species utilizing our green roof for food and forage. Installation of bird-friendly glass has decreased deaths associated with bird collisions by 95%. NYC Audubon was able to use the Javits Center as a success story for influencing legislation related to Local Law 15.

Research published by Drexel University and Cooper Union demonstrated that, over the course of a year, the green roof retains more than 75% of the rain that hits it, which mitigates nearly 7 million gallons of stormwater runoff annually. In tandem, the green roof reduces heat flux into the building by 46% while reducing urban heat island effect in the area by about 1.9 degrees Fahrenheit.

For a closer look, check out our live green roof cam.